Divorce & Family Law Attorney
in Gainesville
Welcome to Self Help Legal Services, P.A.!
Areas of practice include Divorce, Paternity, Modifications, Enforcement, Alimony, Custody or Time Sharing, Child Support, Equitable Distribution, Relocations, Appeals, Step Parent Adoptions, and Domestic Violence.
HOW SELF HELP LEGAL SERVICES, P.A.
CAN HELP YOU
Hi, I'm Lorraine Sherman, but please call me Lorrie
I have been a practicing attorney since March 1999, after graduating from UF College of Law with honors in Gainesville, FL. I have litigated in 37 counties throughout the State of Florida, about 80% of my practice has been in the area of family law, about 15% of my practice has been in the area of criminal defense, and about 5% of my practice has been in areas outside of my primary practice, such as a probate trial, an easement trial, and an EEOC retaliatory non-hire administrative case with the Federal Government.
Most of my time has been spent in the Eighth Circuit including Alachua, Union, Gilchrist, Levy and Bradford counties, but I spent a good part of time in the Third Circuit counties like Columbia, Suwannee, and Lafayette. In more than two decades of practicing law, I have litigated just about every issue under the sun from pet visits to marital waste to parental kidnaping. Of course most of the litigation involved children, time sharing/custody/visitation, child support and a lot of litigation involved alimony, modifications and domestic violence. In fact, that's why I founded Self Help Legal Services, P.A. because I've litigated to my heart's content and now I'm helping people represent themselves in Court. People who know me, describe me as honest and straightforward. I've heard judges describe me as being prepared.
I'm a bit of a late bloomer. I started college in 1978 and finally graduated law school in 1998, after I had become a grandmother! I raised four children, now ages 34, 39, 41, and 43. I have 13 grandchildren from blended families.I spend most of my free time in the Garden when I'm not researching current events, and yes the photos you see here are from the garden.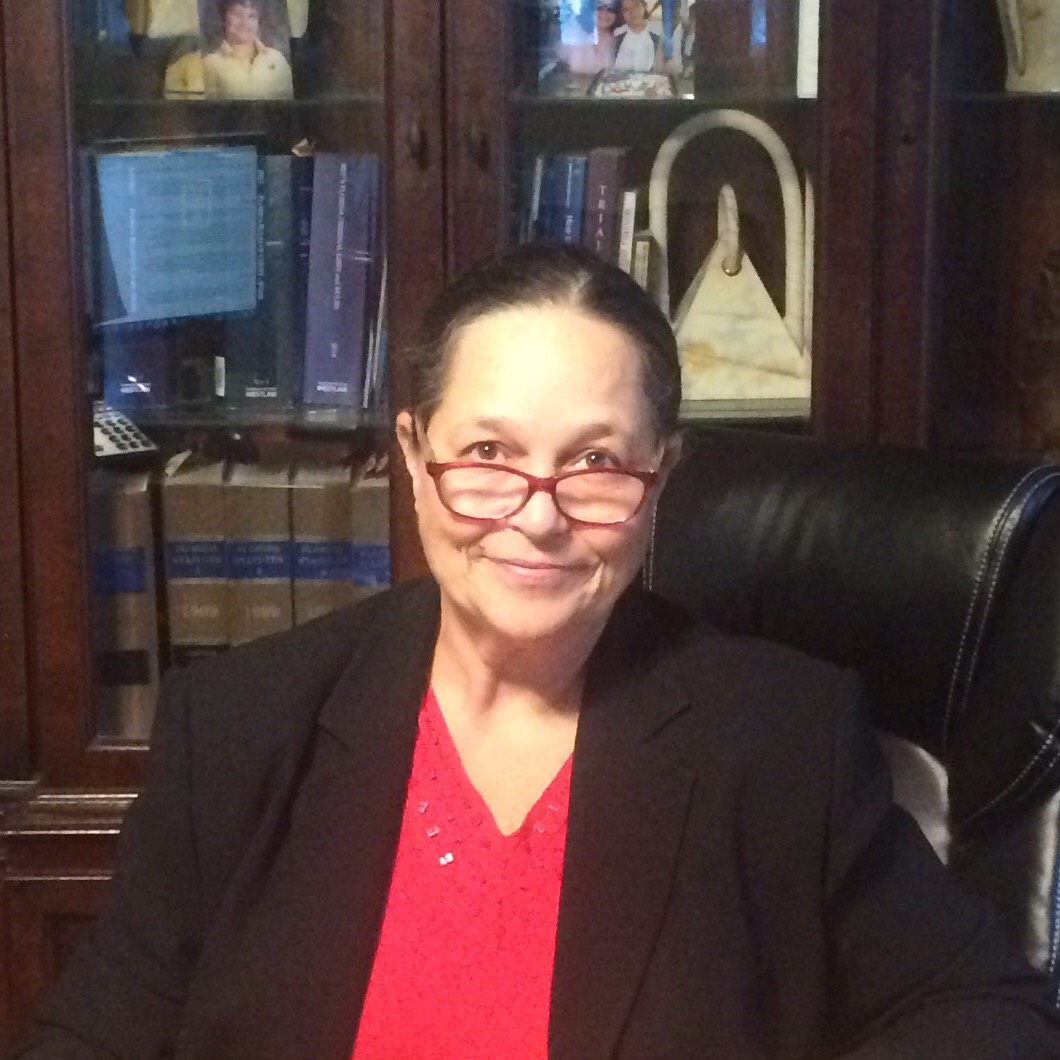 Dominique Denson
2022-11-06
Lorraine was extremely helpful and comforting during one of the most difficult decisions in my life. The entire process was seamless and very affordable. I am truly grateful for your legal advice and service. Due to your guidance, I am officially starting a new chapter in my life. Thank you so much!!
Very knowledgeable and professional. Helped me with everything I needed and was very quick and affordable. Thank you ma'am
Phillip Hernandez
2022-09-27
Lorraine helped me get all my documents prepared and made my case super straightforward! Thanks!
Really help me out in my time of need... Ty soo much!
She was the utmost professional that took a delicate and complex divorce and made it look easy. Saved me over 10,000 in legal cost. Highly recommend will be using again in the future hopefully for other matters.
Ms. Sherman was extremely helpful in getting all of my paperwork ready for my case, very knowledgeable and was easy to communicate with and understanding. If you need any legal advice or help filling out papers, she's definitely the person to go see! Great personality and I definitely recommend.
Audrina Campbell
2022-08-11
Ms. Sherman was so kind and helpful with going over my divorce papers. She made a painful process quick and straightforward. Highly recommend her to anyone looking for family law assistance.
Lorraine was incredibly helpful throughout the process of my custody case! She gave a thorough breakdown of what I could expect at each stage of the case's progression, assisted in preparing and/or reviewing documents for filing with the court, assisted with interviews for those testifying during the case, and made sure that I was able to adhere to the technical requirements and time deadlines. This service was much more economically friendly than paying high fees and retainers to attorneys, especially when with a little bit of work on your own, many of the things those higher priced attorneys will do for you, you can do on your own with a little bit of help from Lorraine. Highly recommend!
Self Help Legal Services, P.A. provided me with the knowledge and guidance I needed to confidently move forward with petitioning for divorce on my own. I was overwhelmed and very intimidated before finding attorney Sherman. She took the time to get to know my personal situation, helped me understand the process and the requirements, and answered all of my follow up questions. I'm very grateful for this service and the personal attention from attorney Sherman.