Lorraine H. Sherman
Attorney at Law
Biography
Hi, I'm Lorraine Sherman, but please call me Lorrie. I have been a practicing attorney since March 1999, after graduating from UF College of Law with honors in Gainesville, FL. I have litigated in 37 counties throughout the State of Florida. About 80% of my practice has been in the area of family law, about 15% of my practice has been in the area of criminal defense, and about 5% of my practice has been in areas outside of my primary practice area, such as a probate trial, an easement trial, and an EEOC retaliatory non-hire case with the Federal Government.
Most of my time has been spent in the Eighth Circuit including Alachua, Union, Gilchrist, Levy and Bradford counties, but I spent a good part of my time in the Third Circuit counties like Columbia, Suwannee, and Lafayette.
Over the course of my nearly 24 years in the practice of law I have litigated just about every family law issue under the sun from pet visits to marital waste to parental kidnaping. Of course most of the family litigation involved children, time sharing/custody/visitation/child support and a lot of my litigation involved alimony, modifications and domestic violence.
People who know me, describe me as honest and straightforward. I've heard judges describe me as being prepared.
I'm a bit of a late bloomer. I started college in 1978 and finally graduated law school in 1998 – after I had become a grandmother! I raised four children, now ages 34, 39, 41, and 43, and I have 13 grandchildren from blended families.
I spend most of my free time in the Garden when I'm not researching current events, and yes the photos you see here are from the garden.
Education
Lorraine H. Sherman Esq. graduated with honors from the University of Florida College of Law in May 1998. During her last year of law school, she worked for a local family law attorney and as a research assistant for a human rights law professor.
Upon graduation and after receiving her law license, Ms. Sherman continued to work for a local family law attorney until she opened her own law office in September 1999.
Experience
Ninety percent of her practice is in the area of family law and she has handled complex cases involving child kidnapping, wasting of marital assets, family law appeals, modifications, domestic violence, alimony and time-sharing/custody, enforcement, and relocations. Attorney Sherman has handled over 1500 cases, has conducted over 175 trials, has worked in 37+ counties throughout the State of Florida, and has conducted 100's mediations as a Florida Supreme Court Certified Family Law Mediator.
In her spare time, Ms. Sherman researches and writes about current events, works in her gardens, and spends a lot of time in the kitchen.
"As for her approach to Family law litigation, it's always good to look on the bright side: Every thing is temporary, the litigation will end one way or another, eventually."
Family Law Philosophy
If children are involved, put the children's needs and desires before your own. A parent never regrets meeting their children's needs and self enhancing desires. Ms. Sherman has a bias towards children having easy access to both parents so long as the children are safe. Children should have smooth exchanges between households without fighting and drama. Children deserve the privilege of having both parents and extended family present at special events, games, practices, and competitions. Putting your children's needs before your own is a great sacrifice and it's what the Court's are attempting to do when ruling on time sharing and custody cases.
Resolving your own disputes is usually better than letting a perfect stranger decide your fate and your children's fate. Who knows the child(ren)'s needs and desires more than Mom and Dad? While consistent judges and experienced attorneys can provide insights into how a court may decide a certain kind of issue, outcomes are never guaranteed, and consistent judges are not a dime a dozen. There is almost always risk when going to trial. When you sign a full contractual agreement, you know the outcome of the case and risk is off the table. The quickest, easiest, least painful way to get divorced or establish a parenting plan is by filing a signed property settlement and/or parenting plan with your divorce or paternity papers because the next and final step is a 15 minute final hearing. Family law cases don't get much easier than that. There may be plenty of stress and disagreements before any paperwork is signed, but ironing out disagreements before a court case takes one big burden off your shoulders.
Finally, if you're one of those unfortunate souls who has to endure protracted, high conflict litigation and/or you're in and out of court routinely, then there are a few things you can do to decrease the anxiety. First don't procrastinate when it comes to providing disclosure or answers or complying with Court orders. Get the dirty job done quickly and the pressure is off. Second, take time to step away from the case to recharge and give yourself extra care during the stressful time as you're more prone to get sick. If you're whole life is changing due to the lawsuit, focus on healthy adaptations and adjustments.
If you are thinking about filing a lawsuit in family court, if you have been served with a summons in family court, or if you are in the middle of a case and need to prepare for a hearing or a trial, call Attorney Sherman today for a free consultation at 866-288-4410.
Costs and Expenses
Ms. Sherman works hard to keep costs down. In most cases, the cost to prepare a client's paperwork for divorce, paternity, modifications, or relocations takes two hours and costs $400. In order to keep time down, it's important for the client to be prepared for the appointment. If the parties have children and property and an agreement, it usually takes about three hours to complete the paperwork and costs $600. Attorney Sherman's hourly rate is $200 per hour and there is a two-hour minimum.
All of the required paperwork and/or trial preparation can be done by phone, so this is a Florida statewide service. If you are local and can come into the office for an appointment, you get the added benefit of notary services and copies at no additional cost.
Keep in mind there are other court costs. When you file your paperwork, there is a filing fee of approximately $400 for divorces, $300 for paternity, and $50 to reopen a case. Please check with your local clerk's office to confirm filing fees. Filing fees may vary from county to county. If the parties do not reach an agreement, then you will have to pay mediation fees from $60 to $120 to private fees of $200 and up. If you are serving your ex with a summons there is also a $40 sheriff's summons fee and a $10 clerk's fee. Other costs include but are not limited to: court reporter fees, deposition fees, the cost for transcripts, and expert witness fees.
Bar Admissions
Florida State Bar, 1999
Education
JD – University of Florida College of Law
BA – University of Florida, graduated with honors
Professional Licensing
Florida Supreme Court Certified Family Law Mediator
Florida supreme court circuit civil mediator
Awards
Won the Book award in Family Law – 1997
Pro Bono Award – 1998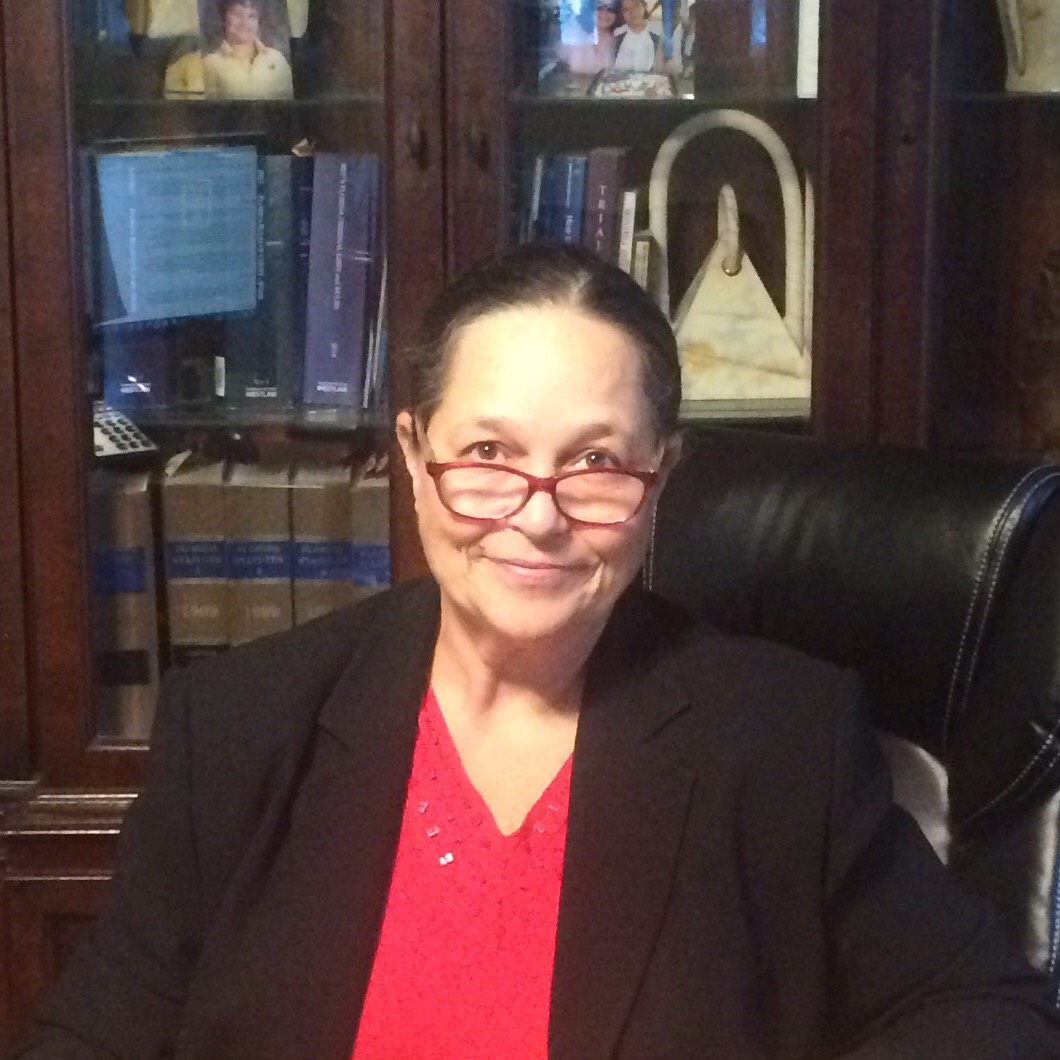 47 reviews on
Dominique Denson
2022-11-06
Lorraine was extremely helpful and comforting during one of the most difficult decisions in my life. The entire process was seamless and very affordable. I am truly grateful for your legal advice and service. Due to your guidance, I am officially starting a new chapter in my life. Thank you so much!!
Very knowledgeable and professional. Helped me with everything I needed and was very quick and affordable. Thank you ma'am
Phillip Hernandez
2022-09-27
Lorraine helped me get all my documents prepared and made my case super straightforward! Thanks!
Really help me out in my time of need... Ty soo much!
She was the utmost professional that took a delicate and complex divorce and made it look easy. Saved me over 10,000 in legal cost. Highly recommend will be using again in the future hopefully for other matters.
Ms. Sherman was extremely helpful in getting all of my paperwork ready for my case, very knowledgeable and was easy to communicate with and understanding. If you need any legal advice or help filling out papers, she's definitely the person to go see! Great personality and I definitely recommend.
Audrina Campbell
2022-08-11
Ms. Sherman was so kind and helpful with going over my divorce papers. She made a painful process quick and straightforward. Highly recommend her to anyone looking for family law assistance.
Lorraine was incredibly helpful throughout the process of my custody case! She gave a thorough breakdown of what I could expect at each stage of the case's progression, assisted in preparing and/or reviewing documents for filing with the court, assisted with interviews for those testifying during the case, and made sure that I was able to adhere to the technical requirements and time deadlines. This service was much more economically friendly than paying high fees and retainers to attorneys, especially when with a little bit of work on your own, many of the things those higher priced attorneys will do for you, you can do on your own with a little bit of help from Lorraine. Highly recommend!
Self Help Legal Services, P.A. provided me with the knowledge and guidance I needed to confidently move forward with petitioning for divorce on my own. I was overwhelmed and very intimidated before finding attorney Sherman. She took the time to get to know my personal situation, helped me understand the process and the requirements, and answered all of my follow up questions. I'm very grateful for this service and the personal attention from attorney Sherman.